Start your 2 week trial and receive 50% off (Offer expires 31-Dec-2023)
Our classes are suitable for beginners, including those new to yoga, and yoga lovers of all experience. No matter your age, fitness or flexibility, we have something for everyone. Use coupon code 14DAYPASS at checkout.  Trial starts once you attend your first class.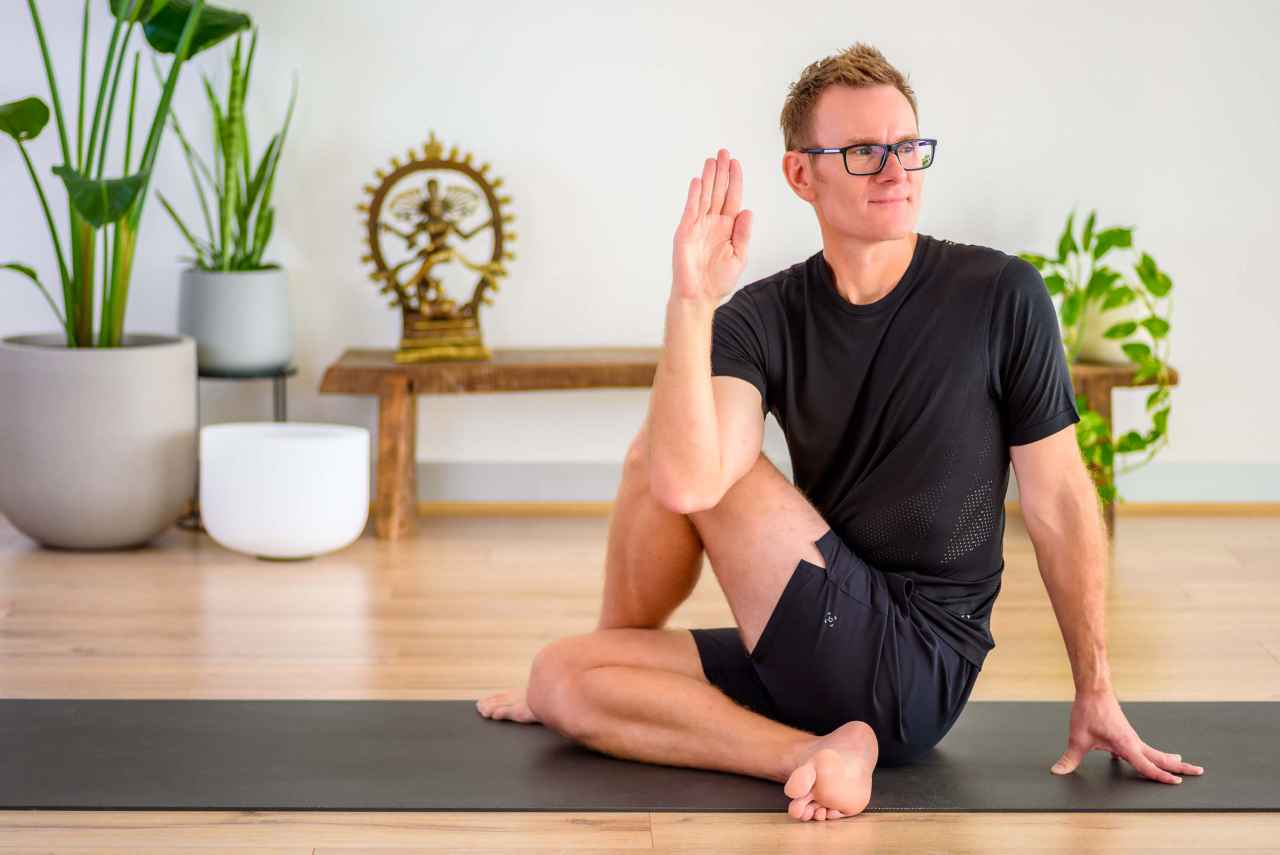 Your 2 week yoga trial includes:
Unlimited in-person classes

Unlimited access to our Facebook online yoga class video library

Purchase NOW and start your trial within the next 30 days
All of this, including our experienced teachers and tranquil studio environment for $35 for 2 weeks! (normally $80) (Please note: The 14 day trial is only available for purchase online and not available in studio. The pass is only accessible for customers who are 18 Years of age and above, and are permanent residents of either the city of Wyndham or Hobsons Bay municipalities)
Our Vinyasa Yoga (All Levels) classes are designed for fitness and flexibility. If you prefer to chill out, try our Hatha Yoga or Yin Classes. If you're wanting to explore progressive poses and core work we also offer a Dynamic yoga class. Find out more about our class styles.
Terms and conditions
The 14 day trial is only available for purchase online and not available in studio. The 14 day trial is only accessible for customers who are 18 Years and above, and are permanent residents of the city of Wyndham or Hobsons Bay municipalities. The 14 day yoga trial provides unlimited access to studio classes (excluding pregnancy yoga) and online live-streamed classes for 14 consecutive days. The trial will commence from the first class attended (or the date of entry to our Facebook group).
Unless notified in writing, the trial will convert to the 7 day - Studio Yoga pass for $40 per week (no contract) with the first payment of $40 being processed on the day after your trial ends (day 15 from the start of your trial). You will also have the option to convert into a monthly yoga pass for $120. If you do not wish for your trial to convert to a 7 day yoga pass we must receive written notice no later than day 11 of the trial. 
The trial pass is not eligible for any refunds, pass extensions or transfers. The trial is limited to 1 per person and can only ever be purchased once.
Pregnancy yoga and meditation classes are our only classes suitable for pregnancy. Find out more about pregnancy yoga classes.
Health disclosure
Yoga is exercise: we stretch, flex and keep our bodies health through dynamic movement, breathing and meditation. Yoga is relaxing, but it can also be strenuous. You don't need to be fit or flexible to start yoga but you must be in good health. If you have any injuries, medical conditions or restricted movement, please contact us before attending class to discuss if our style of yoga is suitable for you.
Before starting a new exercise program, it is recommended that you discuss your current health and fitness situation with your doctor. While our live-streamed and online classes include safety instructions and options for every fitness level, you do need to be aware of your own health and fitness during each session.
If you have any day-to-day movement restrictions or if you are currently receiving treatment for any injury or medical condition, it's best to contact us to discuss your suitability in our classes. Please advise your teacher if your condition changes.
How to access online classes
Facebook:
Access our video library and attend selected classes livestream.
To find the group, go to Facebook, and search for "Western Wellness Private Group Classes Members Only".
Simply click "Request Join", and you will receive same-day access if your request is received before 9:00pm.
Yoga classes for everyone
Western Wellness offers a range of yoga classes suitable for beginners to experienced yogis. Our class styles offer a range of options for you to fall in love with yoga.
In-person and online classes
Join us in our Point Cook yoga studio for one of our many yoga or meditation classes, or watch online for an intimate at-home experience.
Affordable yoga classes
We have flexible and affordable pass options to suit everyone. Whether you want to come in studio or enjoy yoga in the comfort of your home with our online, we can't wait to see you on the mat.