About Western Wellness Yoga
Western Wellness is a metaphor for the continuous search of western society and our local community towards wellness, which is why we created Western Wellness Yoga to be a day spa for the soul and a sanctuary to find health, happiness and inner peace.
In 2011 Danielle and Stuart Harrison founded Western Wellness. At Western Wellness Yoga our purpose is to help people transform their lives through yoga, meditation and life coaching and our vision is to deliver an exceptional quality of wellbeing services which is accessible to all members of our community.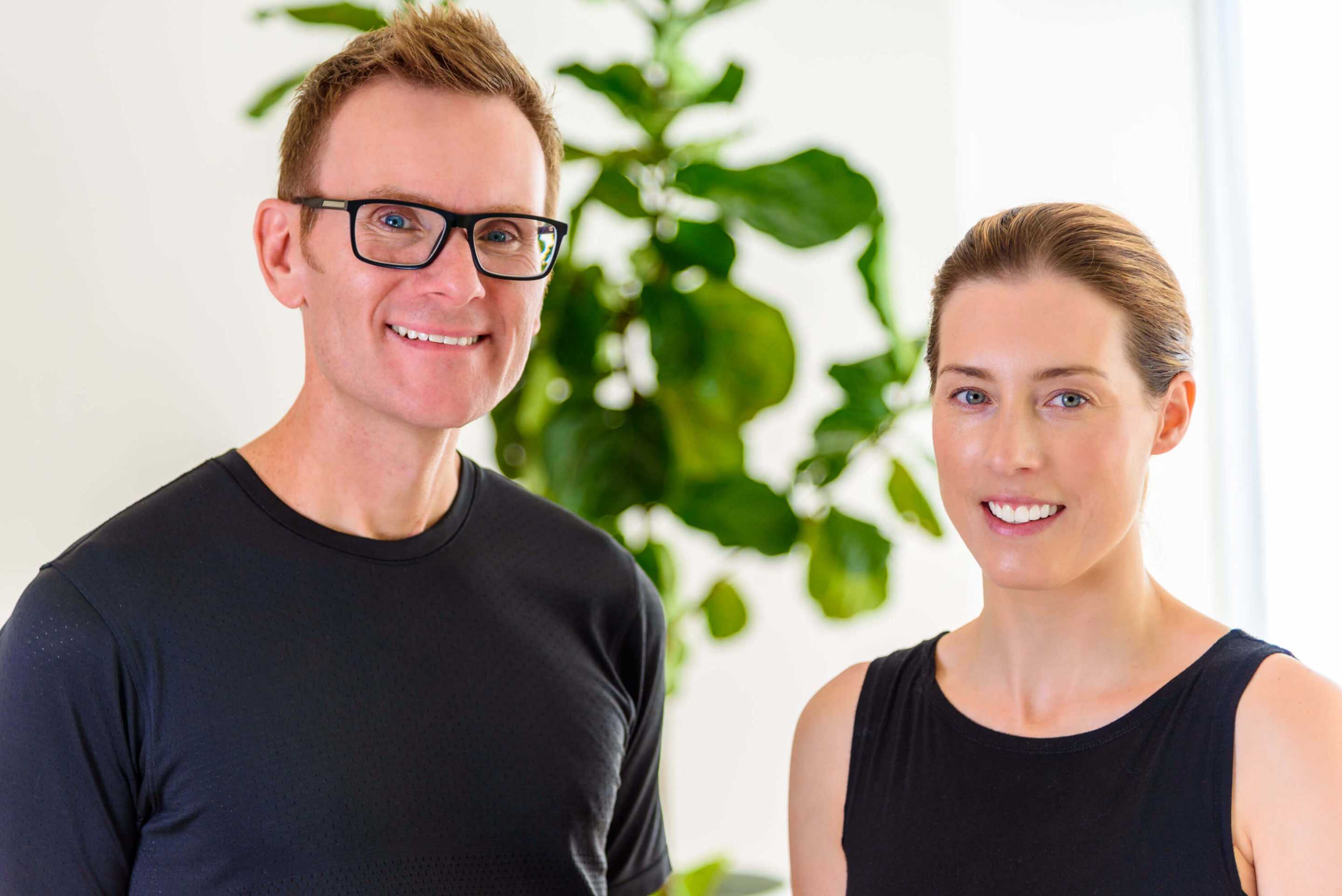 Stuart and Danielle Harrison, owners of Western Wellness
We wanted to create a place where people could heal, relax, and find themselves. A place where people were not just a number, but part of a community of likeminded people in search of wellness. A place free of judgement and full of support. A place full of amazing and talented people ready to support you on your journey of yoga, meditation, and holistic counselling.
That's why we created Western Wellness Yoga.
- Danielle & Stuart, owners of Western Wellness Yoga
We have a passionate team dedicated to helping you discover a healthier, happier and more peaceful life full of wellness. We invite you to experience the difference that Western Wellness Yoga can make in your life by contacting us and start your journey of wellness today.
With a range of yoga and meditation classes offered each week to suit everyone from beginners to advanced yogis, our approach to yoga is designed to make you love the way you move. Start exploring yoga today and experience the Western Wellness Yoga experience for yourself.
Yoga classes for everyone
Western Wellness offers a range of yoga classes suitable for beginners to experienced yogis. Our class styles offer a range of options for you to fall in love with yoga.
Affordable yoga classes
We have flexible and affordable pass options to suit everyone. Whether you want to come in studio or enjoy yoga in the comfort of your home with our online, we can't wait to see you on the mat.
Personalised and holistic counselling
We offer a personalised and holistic approach to counselling that helps you find yourself at the times when you need it the most.
Start yoga today with a 2 week trial for $35
Includes unlimited studio + online classes
Offer valid until 31-Aug-2022